Linda Farrow 2017 by Fashion Influencers
Linda Farrow First Collaboration with Fashion Influencers
Linda Farrow launched their Spring Summer 2017 Campaign inspired byInstagram fashion influencers.
Social media has produced a generation of inspirational fashion influencers who we can identify, refer and aspire to. For the first time in Fashion, Linda Farrow made a collaboration with four of the most successful feminine influencers in the world to create a unique story.
Negin Mirsalehi, Nicole Warne, Elena Perminova and Leaf Greener in Linda Farrow SS'17 Campaign.
Linda Farrow's Spring Summer 2017 eyewear collection is all about beautiful experimentation.
About Linda Farrow Influencers
---
ELENA PERMINOVA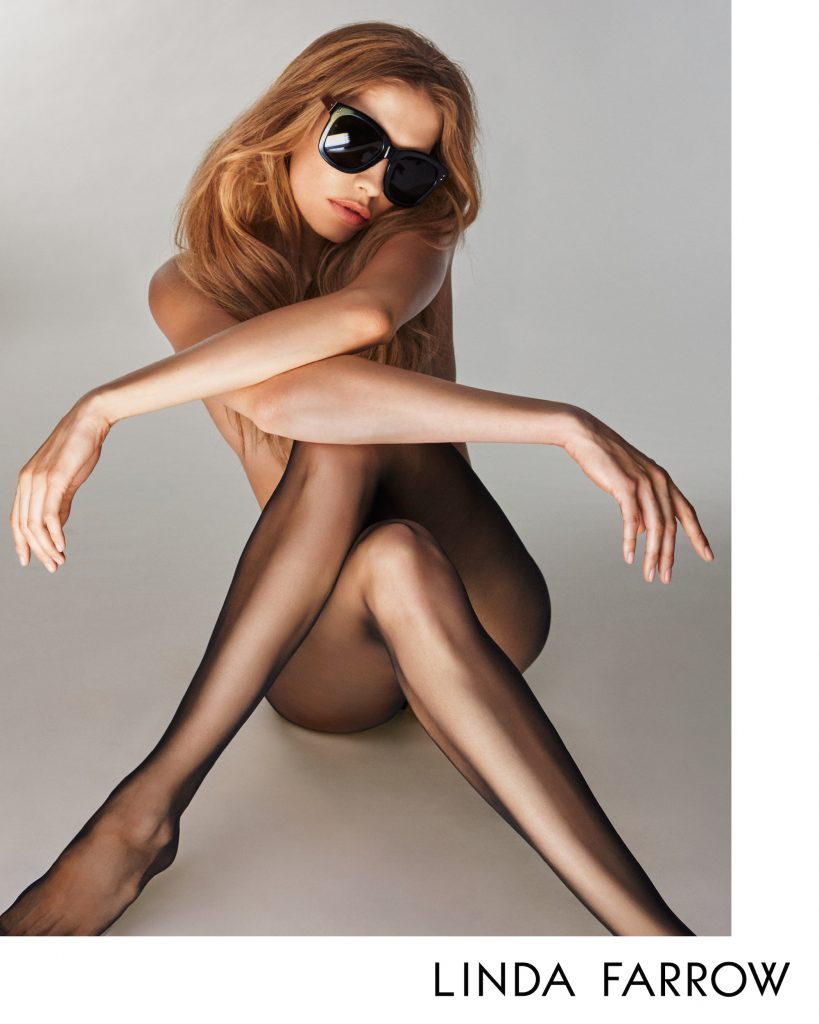 Model, mother & charity worker with an impressive 1.3 million Instagram followers. Lena created the ultimate pair of black sunglasses for Linda Farrow.
---
LEEF GREENER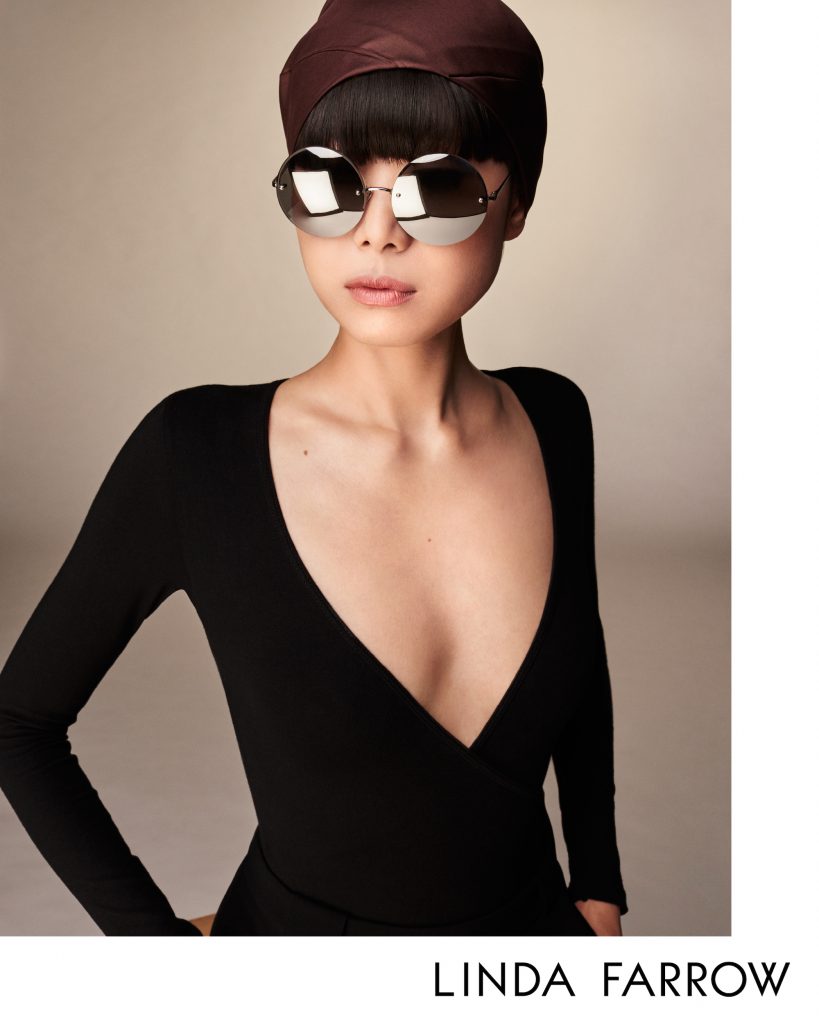 Stylist and fashion reporter often acting as a bridge between Chinese and Western fashion worlds through her various media platforms, Leaf has designed a pair of round mirror lensed glasses.
---
NEGIN MIRSALEHI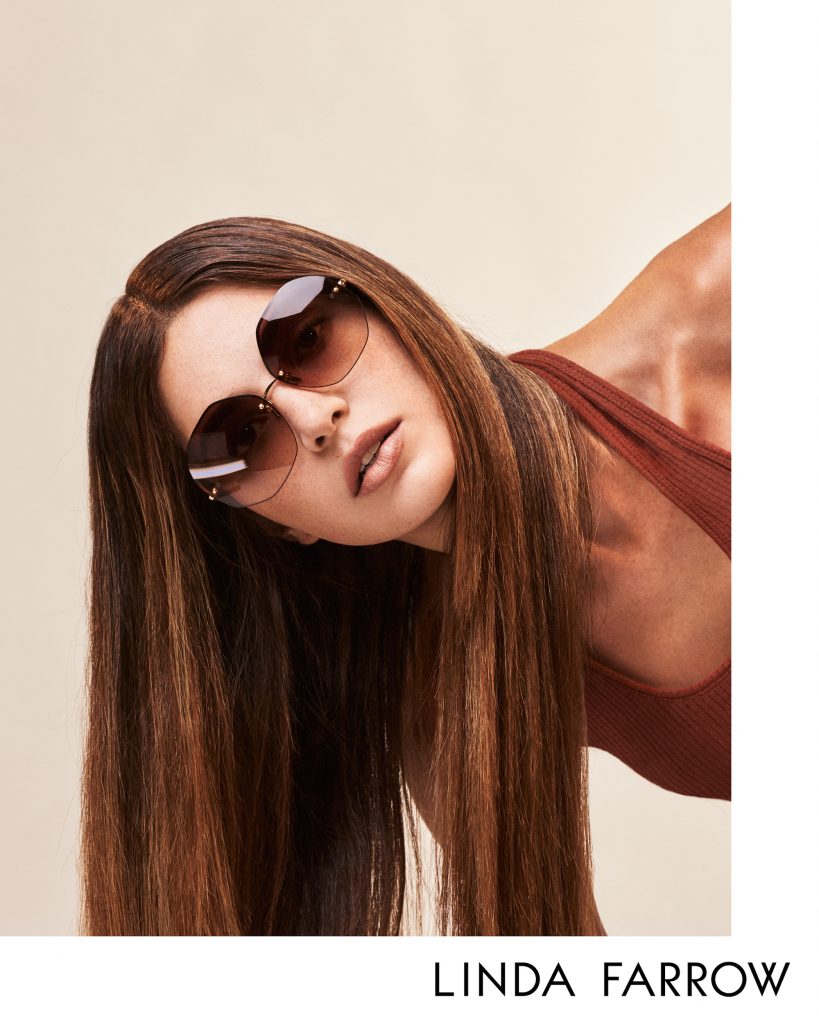 The 28-year-old is noted for her relaxed, feminine style and fabulous hair. For SS17, Negin has designed a pair of "vintage-inspired" gradient frames for Linda Farrow.
---
NICOLE WARNE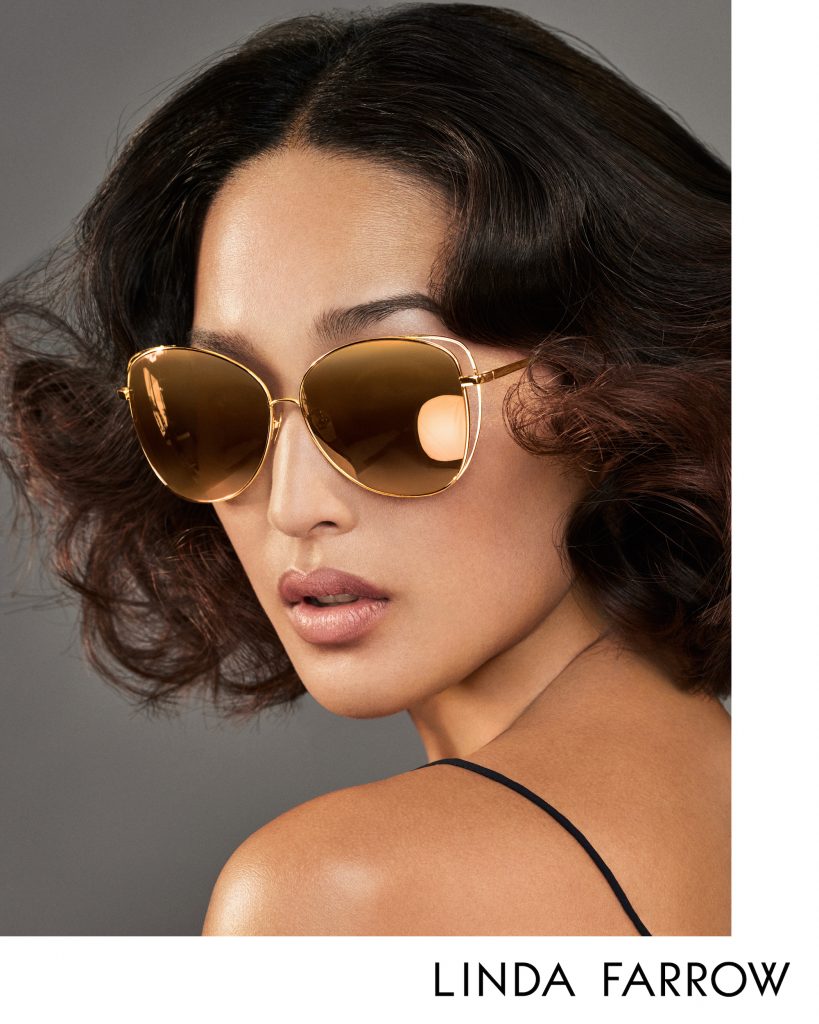 For SS'17 the glamorous half Japanese and half South Korean digital influencer created a pair of oversized sunglasses to "cater to the Asian market".
How the collaboration started?
Bazaar speaks to Nicole Warne about the collaboration and her rise to fame.
How did you become involved with Linda Farrow?
I met Simon and Tracy of Linda Farrow a few years ago through a mutual friend. I was in London for a few days and we all went for a beautiful dinner in a cosy corner at Chiltern Firehouse. That was the same night I met Mariano Vivanco who was also at the dinner, so it felt natural and so special to all be collaborating as friends years later.
Please tell us about the frames you designed…
I'm half Japanese and half South Korean, so I have quite a wide face. I wanted to design a pair of oversized sunglasses that would cater to the Asian market but also appeal to the rest of the world. I wanted my glasses to feel luxurious, so I knew from the very beginning they had to be all gold.
Official source: Weloveglasses.com